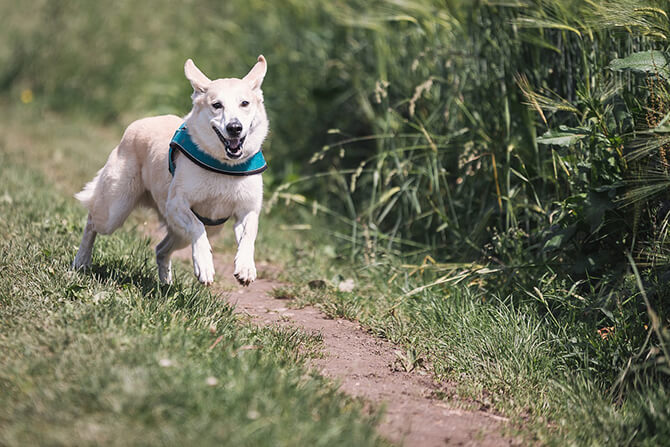 Dogs dig out of boredom. They dig because they're trying to escape - either to find their owner (if they are the co-dependent type) or to find a mate (if they are the un-neutered type). They dig because they are too hot and need some cool bedding. And they dig because they've got a high value item and they want to afford it safe-keeping.
Don't bother throwing a fit or bringing the dog back to the scene of the crime and conveying your anger. Punishment after the fact is widely known as the least effective form of dog training, not only completely pointless but also potentially damaging to your relationship with your pooch.
Instead, ask yourself a few questions: Are the holes near or along the fence line? If so this points to an escape attempt, either from boredom, roaming instinct, separation anxiety, or possibly they are being provoked by something on the other side of the fence. Are there bones or toys in the holes? If so, there's your answer. You get the point. Solutions Your Dog Will Totally Dig! Designate a special area where she can dig. Set some time aside to try to encourage her to dig in that areas. If she does, administer praise. If she digs elsewhere, interrupt the behavior with a verbal command - "uh uh" or simply "no." Even better, try to make a sand pit for your dog. Place the pit in an area that is cool in summer and warm in winter. Encourage your dog to dig in the pit and administer praise.
Repeat process, adding patience whenever necessary. Dog digging is a behavioral problem and that means that a solution requires behavioral training. It is difficult especially because it will most likely happen when you are not there - or even because your are not there. But you should try to orchestrate situations where you can encourage the behavior only in so far as you can intervene to correct it.
Above all, if this is a boredom or anxiety related problem, more EXERCISE almost always is the first and best solution to try. If you can't get home at lunch, try to arrange some sort of mid day activity with someone else. Consider getting your dog a another dog friend. Of course, without any other training on your part this solution alone may only get you get twice as many holes.